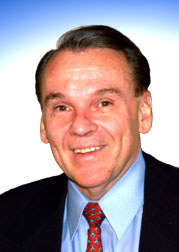 Lawrence (Larry) Oswald, Ph.D., Chief Operating Officer
Dr. Oswald received all of his college degrees from the University of Michigan in Aerospace Engineering. Beginning in May 1971, he spent the first 26 years of his professional career at the General Motor Research and Development Center. There, he conducted, then later led, R & D projects covering a wide range of topics, including vehicle aerodynamic drag and noise reduction, vehicle and engine structural analysis, vehicle interior noise and engine noise reduction, tire noise and rolling resistance reduction, active noise control, and electric and hybrid propulsion system development.
In February 1998, he left GM to join the Chrysler Corporation where, at first, he directed all body-engineering activities at their Advanced Engineering Group. In December 2000, he was appointed the CEO of Global Electric Motorcar, LLC (GEM) when Chrysler purchased GEM from its founders. He spent the next ten years growing GEM into a successful and profitable electric vehicle business, with nearly 37,000 vehicles sold world-wide during this time.
In August 2008, Dr. Oswald retired from Chrysler to help found a new business, Pure Eco, with his two sons. Since Dr. Oswald's hobbies are mostly active outdoor sports (sailing, flying, hunting, fishing, downhill skiing and snowmobiling), it is only logical to combine these with his professional background to start a new business devoted to conservation, recycling and renewable energy generation consulting services.