What is a Home Energy Efficiency Evaluation?
A home Energy Efficiency Evaluation (E3), also known as an energy audit, is the first step in determining how and where energy is used in your home. Using state-of-the-art technology we are able to analyze how energy is consumed, wasted, and more importantly, what improvements can be made to save you money, and energy and increase the overall comfort of your home.
What is the Purpose of an E3?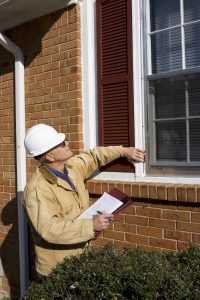 The E3 Procedure: Easy as 1-2-3
Eligible for Rebates? We do ALL the Paperwork for You.
Your local Michigan utility companies (DTE Energy, Consumers Energy and others depending on your location) offer many individual rebates on the installation of energy-efficient improvements. Additionally, you can take advantage of bonus rebates for doing multiple measures at once. Figuring out which particular rebates apply to the improvement work you are doing can be frustrating and time-consuming, but don't worry, we'll take care of applying for any eligible rebates for you as part of our E3 process.
Energy Star Upgrades Equal Powerful Savings
Energy-efficient products and appliances translate directly into savings on your energy bill. If your appliances, furnace, water heater or air conditioning system are more than 15 years old, it's time to consider Energy Star qualified models. Older models don't include the sophisticated technology that is used in today's high-efficiency equipment, so upgrading to a new, Energy Star qualified model offers the most energy savings opportunity.
As part of our home E3 and data collection process, opportunities to upgrade existing equipment and how much energy and money upgrading that equipment will save you will be provided in the energy evaluation report. To learn more about Energy Star, please visit www.energystar.gov
An E3 for Every Residence, Every Customer
Whether you live in a home, apartment, condo, or townhouse, and whether you rent, own, or are looking to own, we can help. Have your real estate agent book an E3 to see the condition of the place you want to call home. Building your own home? Pre-construction consulting can save you thousands of dollars!
Energy evaluations are not just for residential customers. We do comprehensive energy evaluations on commercial and industrial businesses as well. The overall process is similar to the home E3, but also includes recommendations on how to save energy and money on unique operations and processes within your building that are part of your everyday business. To learn more, see our Comprehensive Energy Evaluation (CEE) page here.
Call Today!
Call the number below to talk to an E3 specialist and to make an appointment.